RECENT NEWS / IMPORTANT INFORMATION
DONATION CAMPAIGN FOR ANGOLA
We are launching a campaign for donations to improve the lives of the children and the poorest people of Angola. Your kind gestures and support will make a huge difference!
Here is a small list of the most needed items.
CLOTHES AND SHOES
TOYS
SCHOOL SUPPLIES
HYGIENE PRODUCTS
CANNED FOOD
PHYSICAL THERAPY EQUIPMENT AND SUPPLIES
Please keep in mind:
All items donated should be in good condition.
Expiration date items must be donated with at least 1 year from the date printed.
Physical Therapy equipment and supplies can include crutches, wheelchairs, canes, band-aids, diapers, etc.
There will be a group of volunteers to sort through, organize,and pack all donations. We will be needing bins, therefore anyone who would like to help with this can contribute by donating a plastic bin(medium size with a top that closes tightly).
We end this appeal with a portion of a letter recently received from someone who witnesses the enormous need in Angola.
"We live in Kuemba….As soon as we arrived, we faced numerous desperate situations....the most heartfelt was the precarious situation of the children, since they are the most vulnerable in every sense of the word. The children of Kuemba need everything from basic health care, to nutrition, love, hygiene, recreational and study areas, clothing, school materials, etc. As incredible as it may seem, we still have children learning in tents or under the shade of a tree. There are not enough classrooms for the children to learn in. There is also another great need, the many elderly who have become the forgotten members of society." At the end of this message, she appeals to us again for help by stating: "Many children die before their third birthday simply because of lack of nutrition or basic care."
Let's send our love, care and donations to these children!!!
Let's also help the elderly and the poorest of Angola!!!
Will you help?
---
The grand prize is a 2014 Jeep Patriot.

Second prize is a trip to Las Vegas for two.


Third prize is a 52" HD Smart TV


Mission Statement
" Rejoice always in the Lord "      (FL 4, 4-5)
We, the Roman Catholic Portuguese Parish of Our Lady of Fatima, are a Community Family worshipping as one body and serving the need of the people who speak Portuguese in the Archdiocese of New York.
In a welcoming environment, through prayer and sacraments, education, evangelization, and charity, we minister to the spiritual and social needs of all in our commitment to living Jesus Christ's great commandment: love of God and love of neighbor,  under protection of Our Lady of Fatima.
Everybody is welcome.
Our Church is the wonderful fruit of the effort and generosity of all families of our community and people of good will, who have fully dedicated their time and labors, that is to say, it is the greatest testament of faith and the love of this work which will continue to mark the history of our community and our church in the Archdiocese of New York.
Let's praise all for the accomplishment achieved during these years which sacrifice and dedication by all people, especially my predecessor the beloved Reverend Father Francisco dos Santos Jorge, the other dedicated priests and lay people, all the families of our community, enterprises  and other institutions .
I feel truly fortunate being part of this history. During these years which the Lord granted me, I have come to appreciate with gratitude your collaboration, generosity, intelligence, dedication, kindness and love expressed to me and our church, the Our Lady of Fatima Portuguese Roman Catholic Church.
May our Lord Jesus Christ, shed his grace upon all of you do in favor of this great work.
To all who have been called to him, I pray for eternal rest in Heaven with Our Lady of Fatima and of all the Saints.
I implore the greatest blessings for all, and may Our Lady of Fatima protect  and help you and your respective  families.
Your dedicated, in Christ the Good Shepherd.
Rev. Fr. Osvaldo Franklin, J.C.D., Pastor

Download The Bulletin
2015-09-13 Boletin.pdf
Download Previous Bulletins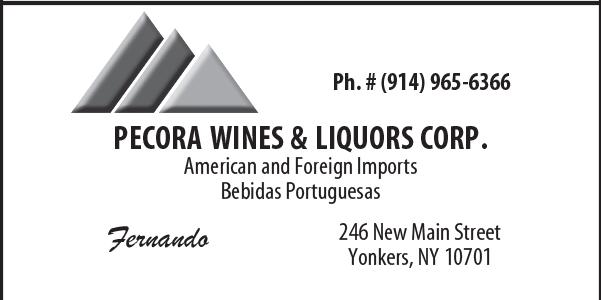 Click to view all of our advertisers

Upcoming Events